Syndicated research at AplusA delivers
real-world

data insights on a

macro

or

micro

level depending on your research needs. Our expertise in segmenting and sub-segmenting healthcare markets allows us to obtain

deep

,

unique data sets

and navigate the intricacies of specific markets.
Background Information: Asthma
Asthma is a heterogeneous disease, usually characterized by chronic airway inflammation. It is defined by the history of respiratory symptoms such as wheeze, shortness of breath, chest tightness and cough that vary over time and in intensity, together with variable expiratory airflow limitation. It affects 1-18% of the population in different countries.
Recognizable clusters of demographic, clinical and/or pathophysiological characteristics are often called 'asthma phenotypes'. Some of the most common are: Allergic asthma, Non-allergic asthma, Late-onset asthma, Asthma with fixed airflow limitation and Asthma with obesity.
Objectives of this Syndicated Study
This syndicated study is conducted in both adult and pediatric severe asthma with a focus on biologic therapies. It captures real-world data in order to gain deep insights on:
Detailed patient profiles (symptoms, severity, etc.)
Patient profile by line, context and drugs
Asthma at diagnosis
Current asthma symptoms
Current asthma assesment
Current patient treatments for Asthma (focus on controller and reliever therapies)
Biologic treatments modalities
Asthma assessment before and after biologic treatment initiation
Focus on previous treatment before current biologic therapy
Reasons to use biologic treament or not
Perception on patient's satisfaction and compliance
Optional social media listening
Overview of Research Topics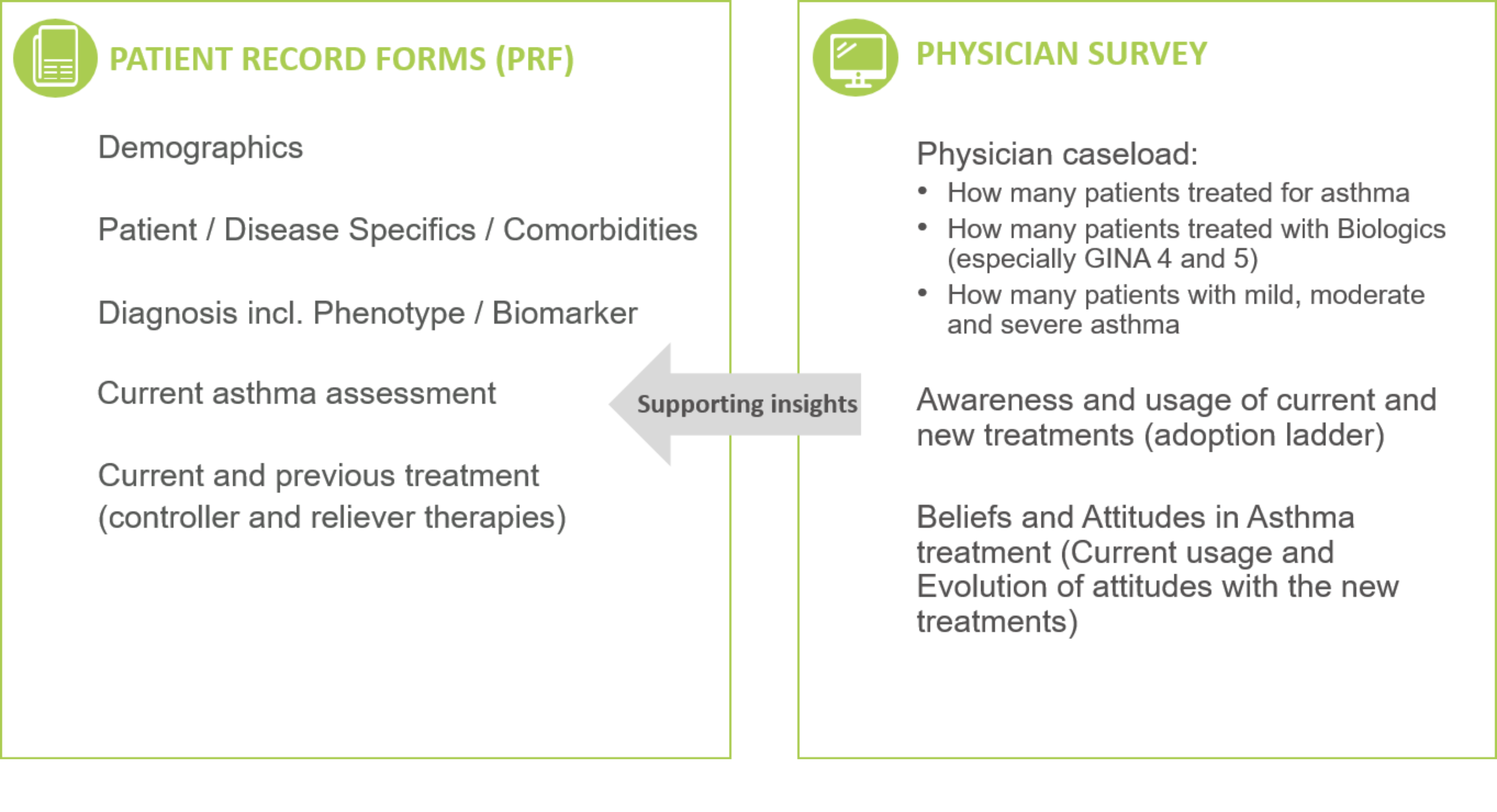 Planning



Wave 1 - Q4 2019 Wave 2 - 2020 Frequency Flexible